Hi GDC Attendees!
We're excited to announce that our Executive Director and members of our User Research (UXR) and Professional Development teams will be attending GDC 2023. Two members of the UXR team will also present at the conference. We will also be selecting 3 attendees to win AbleGamers Swag Bags! Fill out our form or attend our talks to find out how!
If you are interested in discussing how to improve accessibility in your games, let's talk! Our Accessible Player Experience (APX) Design Patterns help devs find and remove barriers to accessibility during a game's development. To promote an environment where accessibility is prioritized from concept to launch, we provide Certified APX Practitioner Training. In addition, we offer evaluation services and play testing to see how well your game works for players with disabilities. Please click on the links below to get more information about each of our offerings. #SoEveryoneCanGame!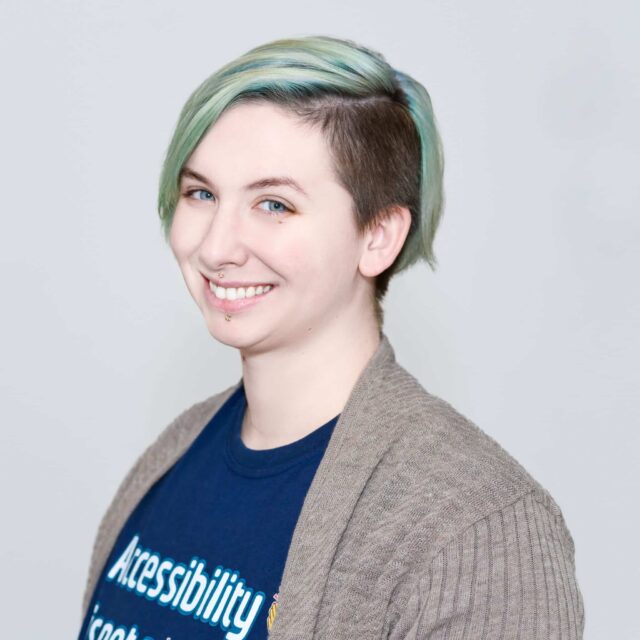 Samus Wolfe
Samus is the Senior UX Researcher of the AbleGamers' UXR team. They are a skilled UX Engineer with in-depth experience from end to end of a product lifecycle and serve as a mentor for UX enthusiasts who want to enter the industry.  Learn more about Samus and add them on LinkedIn!
Location: Room 2010, West Hall
Date: Thursday, March 23
Time: 3:00 pm – 3:30 pm
Navigating the UX jobosphere is hard, daunting, and sometimes confusing to the point of wanting to quit the field and join the circus. In the game industry it can get super hairy; we often gaslight ourselves when reading job descriptions. "Am I a UX/UI designer"? "Why do I need to know code"? "Why the heck does a researcher need to use the Creative Cloud"? Ahh!
As a mentor to young UXers, Samus Wolfe wants to help them understand how to land their next gig by understanding what a company is actually looking for vs what they're asking for; it's basically guerilla UX research!
Join them for a light-hearted discussion where everyone can laugh about the goofy parts of the industry, find your next UX nest, and groan together about the inconsistencies we all know exist with "UX" as a title.
Want to win some awesome merch? Make sure to make it to "What the F-UX is UX?!" and listen carefully for the code word! If you miss the talk, but you happen to see Samus; feel free to ask them about it!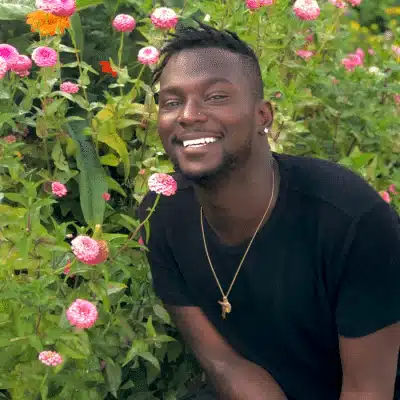 Jameil Johnson
Jameil is a UX Researcher who is passionate about helping people understand the importance of accessibility and is highly skilled in providing professional and beautiful deliverables with the means to wow and educate on specifics regarding adding accessibility to any software. Learn more about Jameil and add him on LinkedIn!
Location: Room 2001, West Hall
Date: Monday, March 20
Time: 3:00 pm – 3:30 pm
This session focuses on building stakeholder buy-in for accessibility in gaming by outlining the importance of accessibility in in gaming for people with disabilities. Three aspects used to validate accessibility-informed design in this session target: an Economic approach, a Legal approach, and Social Justice approach.
Itching for some swag? Visit the summits and catch "Creating Stakeholder Buy-In for Accessibility in Game Dedsign" and listen carefully for the code word! If you can't make the pre-con, look for Jameil at the main convention and ask him!
Win an AbleGamers Swag Bag
You want to rep AbleGamers in some really cool clothing, don't you? Just submitting your information will get you entered into the contest. After the GDC Conference, we will choose the winners.
There will be three winners selected! You can enter to win one by filling out this form below, or you can attend one of our conference presentations to find out the code word and enhance your chances of winning.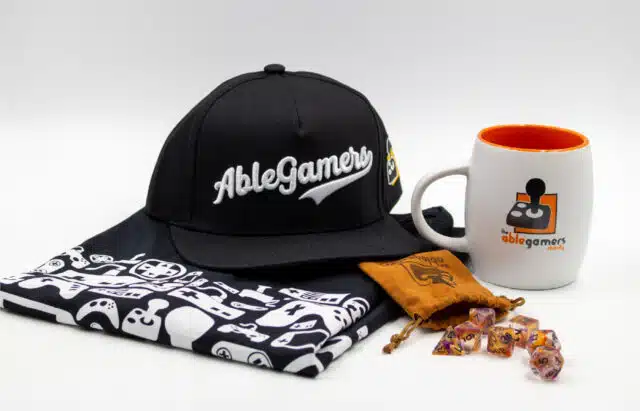 We'd love to meet with you to talk about how we can help make your video games more accessible as part of our User Research and Professional Development efforts.
The Founder of AbleGamers, Mark Barlet, will also be present. Schedule a time to talk with him if you're interested in being a donor, sponsor, or advocate for better game accessibility.
Meet Our Team
Meet Our Team
Interested in chatting with AbleGamers' User Research and Professional Development team? Let's get coffee!
Meet Our Founder
Want to know more about how you can be involved as a sponsor, fundraiser, or donor? Chat with our founder, Mark Barlet, about how you can make an impact fighting social isolation #SoEveryoneCanGame!