AbleGamers Welcomes You to a New Way Forward in Game Accessibility
At AbleGamers, we have helped pioneer game accessibility from a niche topic to a key design factor that is on the minds of game professionals. With increased awareness of players with disabilities as a key audience in the gaming community, game professionals are increasingly asking us for new ideas and resources on how to keep their games free of accessibility barriers that will keep players from experiencing their games.
On this site, AbleGamers provides a set of evolving resources and services to help game professionals in accessible game design. Our aim is to connect players with disabilities to the games industry, inspire game professionals in accessible game design, drive ideation and creation of new accessible solutions, and test games for accessibility so that everyone can game.
Developer Resource
Developer Resource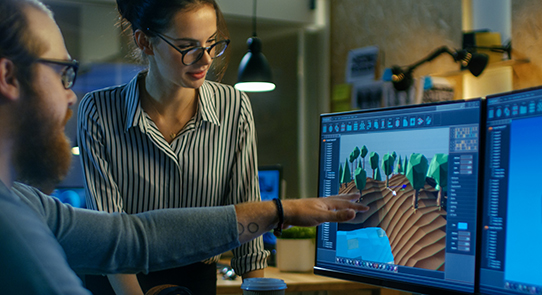 Player Participation