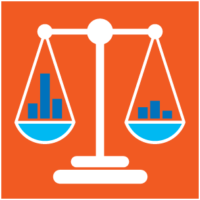 Design Problem:
Players are unable to choose opponents or teammates that play with similar skills and preferences to themselves.
Design Solution:
Players can choose options for matching skill and preferences with other players.
Related Patterns:
APX Design Drivers:
The above design problem can occur in the following contexts:
Players may prefer to play with other players that match their skill level or performance level in the game.

Players may prefer to play with other players that play with certain game options (e.g. length of a match, type of match)

Players may prefer to play with other players that use particular communication options (e.g. chat only, voice only)
Examples of this Pattern in Action.
Choose who they play with based on player skill level in Dragon Ball FighterZ
Description:
During the matchmaking process for ranked matches in Dragon Ball FighterZ, players may select their preference for the skill level or rank of their prospective opponent. Rank is determined by Battle Points (BP) that are accumulated by winning or by losing to another player with a much higher rank. (Likewise, players, who lose to players with similar or much lower ranks should expect to lose points.) Each rank is separated by a specific range of total BP. When entering matchmaking, players have three options to choose from for Opponent Rank: Same Rank, About the same, and Challenge.
This feature allows players to have some choice in the amount of experience their opponents have relative to their own. Players who do not want to play ranked matches against other people online may choose to enter casual matchmaking so that they can play against other players without losing BP.
References and Other Citations.