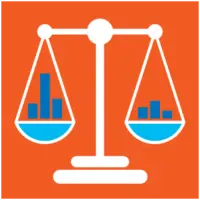 Design Problem:
Players are unable to choose opponents or teammates to play with who have similar skills and preferences to themselves.
Design Solution:
Players can choose options for matching skill or preferences with other players so that they can play on a level playing field with others.
Related Patterns:
APX Design Drivers:
The above design problem can occur in the following contexts:
Examples of this Pattern in Action
Choose who they play with based on player skill level in Dragon Ball FighterZ
Description:
During the matchmaking process for ranked matches in Dragon Ball FighterZ, players may select their preference for the skill level or rank of their prospective opponent. Rank is determined by Battle Points (BP) that are accumulated by winning or by losing to another player with a much higher rank. (Likewise, players, who lose to players with similar or much lower ranks should expect to lose points.) Each rank is separated by a specific range of total BP. When entering matchmaking, players have three options to choose from for Opponent Rank: Same Rank, About the same, and Challenge.
This feature allows players to have some choice in the amount of experience their opponents have relative to their own. Players who do not want to play ranked matches against other people online may choose to enter casual matchmaking so that they can play against other players without losing BP.
Choose who they play with based on preferences of gameplay in Battlefield 1
Description:
When browsing for servers to play multiplayer games in Battlefield 1, players may use the advanced filter settings to set preferences for the servers they are interested in playing in. For example, players may set the "regenerate health" filter to on, off, or blank to indicate whether they only want to see servers that have health regeneration enabled (on), servers that do not have health regeneration enabled (off), or if they do not care if the servers have health regeneration enabled or disabled (blank). Some of the other filters that players can adjust include friendly fire, 3D spotting (which shows markings for tagged enemies on the HUD), minimap spotting (which shows markings for tagged enemies on the minimap), and a filter called "vehicle 3P camera" which allows players to use third person view when in a vehicle.
The ability to set these filters give players the opportunity to sift through online matches to find games that have their preferred gameplay settings enabled. Players can then control which online matches they join as opposed to joining random matches only to find that the settings they prefer are not enabled.
Choose who they play with based on preferences of gameplay in Overwatch
Description:
In Overwatch, players may host their own online game using the "Create Game" feature. In hosting their own game, players can customize their game with a number of different settings. The Create Game settings menu includes several different sub-menus called: Presets, Lobby, Modes, Maps, and Heroes. The Presets menu allows players to select from a number of different match styles including Capture the Flag, 4 versus 4 Deathmatch, or 6 versus 6 Lockout Elimination. The Lobby menu allows players to change settings like the maximum number of players that can join each team or whether or not teams will balance or randomize after each match. The Mode menu allows players to enable or disable different game modes from the match rotation and change various settings within those modes. The Maps menu permits players to add or remove game maps from their online match rotation. Lastly, the Heroes menu allows players to enable or disable specific player characters from being selected on one or both teams.
Once decided on the above settings for their online matches, players may allow anyone to join their game, permit only players on their friend's lists to join, or set the game to invite only. Players may also use the "Add AI" setting to add AI-controlled characters to fill up either team. These characters can either be randomized or selected personally by players. The difficulty level of the AI characters can also be selected from easy, medium, or hard.
Using all of these settings, players can create a game that suits the type of online matches they would like to have.